We exclusively import classic Italian products with a contemporary twist. Experience the synergy of sense and story behind our wine and cocktails.
Vino e Pistacchio welcomes you to join our journey that exceeds the boundaries of senses. Follow us to vulcanic landscapes and
secret gardens. Let your thoughts drift away over green fields and clear bays. Fall in love with our wines, not solely with their taste, but with their character, depth and roots. Experience the love, passion and art in every sip, glass and bottle.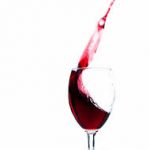 Vino e Pistacchio honours classic Italian tastes while adding a contemporary twist. We invite you to rediscover ancient aromas, scents and textures in inspiring new forms and combinations. Find yourself astonished by the fine balance between robust flavours and delicate nuances.